Trump promises Israel that Iran will never get bomb
Washington (AFP) – President Donald Trump hailed the United States' "unbreakable" bond with Israel on Wednesday and promised Prime Minister Benjamin Netanyahu that Iran would never be permitted to build a nuclear weapon.
Trump's vow was designed to address Israeli concerns over the nuclear deal between Iran and six world powers, which Netanyahu has warned expires too soon to permanently remove the threat.
"With this visit the United States, again, reaffirms our unbreakable bond with our cherished ally, Israel," Trump said.
"The security challenges faced by Israel are enormous, including the threat of Iran's nuclear ambitions, which I've talked a lot about," he said.
"One of the worst deals I've ever seen is the Iran deal. My administration has already imposed new sanctions on Iran, and I will do more to prevent Iran from ever developing — I mean ever — a nuclear weapon."
https://www.yahoo.com/news/trump-promises-israel-iran-never-bomb-175254468.html
Mike Flynn's Security Clearance Pulled, Pending a Review
U.S. Defense Intelligence Agency suspends former national security adviser's access to classified information
Feb. 15, 2017 5:43 p.m. ET
Trump's choice for national security adviser had early exposure to Iran
By Yeganeh Torbati and Idrees Ali
WASHINGTON (Reuters) – As a teenager in the early 1970s retired U.S. Navy Vice Admiral Robert S. Harward played football and basketball, was popular with classmates and, like many American high school students, was known for partying.
But Harward, to whom President Donald Trump has offered the post of U.S. national security adviser, to succeed Michael Flynn, spent his teenage years not in his native Rhode Island, but in pre-revolutionary Iran, where his father, a Navy captain, advised the Iranian military.
During his teenage years, Harward lived in an Iranian neighborhood, attended school with Iranian-American students and played sports against Iranian teams. Those experiences gave him an unusual familiarity with Iran's culture and people in the years before the 1979 Islamic revolution that ousted the pro-American Shah.
"During very formative years of his life, he was exposed to everything that was Iran," said Joseph Condrill, who knew Harward, known by his classmates as Bobby, when they were students at the Tehran American School. "Iran was one of our homes, and we got to know the Iranian people very well, in a very intimate way."
https://www.yahoo.com/news/trumps-choice-national-security-adviser-had-early-exposure-175814852.html
Kim Jong-nam death: Malaysian police arrest female suspect
Police say woman carrying Vietnamese passport detained in connection to death of North Korean leader's half-brother
Malaysian authorities have detained a woman holding a Vietnamese passport in connection with the death of Kim Jong-nam, the half-brother of the North Korean leader, Kim Jong-un.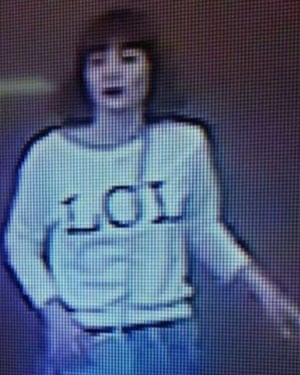 CCTV pictures taken from Malaysia airport showing one of the two women. Photograph: YTN
The Malaysia inspector general said a 28-year-old woman, Doan Thi Huong, had been positively identified from CCTV footage and was alone at the time of her arrest.
No other details were immediately available. Malaysian police were not available for comment.
Earlier on Wednesday, South Korea's spy agency said two women believed to be North Korean operatives had poisoned the 45-year-old exile in a shopping concourse at Kuala Lumpur international airport.
Kim, who had not yet passed through security, was preparing to take a late-morning flight on Monday from the Malaysian capital to his home in Macau when he was allegedly attacked, according to South Korean MPs briefed by security services.
https://www.theguardian.com/world/2017/feb/15/kim-jong-nam-malaysian-police-arrest-female-suspect-over-death
North Korea tries to BLOCK autopsy of Kim Jong-Un's assassinated half-brother as a female Pyongyang spy posing as a Vietnamese woman is arrested over the poisoning
Kim Jong-nam died on way to hospital after being poisoned in Kuala Lumpur 
The 45-year-old was killed by two female assassins, reports in Malaysia claim
US sources said a fountain pen may have been used to spray the deadly poison
It is understood he feared for his life having fallen out of favour in his homeland
CCTV footage shows a suspect wearing a shirt with a LOL slogan on the front
A woman with a Vietnamese passport has since been arrested over the death
North Korea has tried to block an autopsy of Kim Jong-Un's assassinated half-brother after ordering Malaysia to hand over his body, it emerged today.
Kim Jong-Nam was reportedly killed by two female Pyongyang operatives who grabbed him from behind and poisoned him at Kuala Lumpur International Airport on Monday.
Stooges from Kim Jong-Un's North Korean embassy were seen in a car with blacked-out windows outside the city morgue where his body was taken – and waited there so long they eventually ordered a KFC meal, it has been claimed.
Officials including North Korea's ambassador, Kang Chol, spent hours failing to convince Malaysian authorities to hand over the body and their demands to stop the autopsy being performed were also ignored.
http://www.dailymail.co.uk/news/article-4225822/Kim-Jong-s-playboy-half-brother-poisoned-assassins.html#ixzz4YmdPY500 Pentagon might propose sending ground troops to Syria
The idea would significantly alter US military operations in Syria
Trump would need to approve the decision
Washington (CNN)The Defense Department might propose that the US send conventional ground combat forces into northern Syria for the first time to speed up the fight against ISIS, CNN has learned.
"It's possible that you may see conventional forces hit the ground in Syria for some period of time," one defense official told CNN.
But the official emphasized that any decision is ultimately up to President Donald Trump, who has ordered his defense secretary to come up with a proposal to combat ISIS before the end of the month.
The move would significantly alter US military operations in Syria if approved and could put troops on the ground within weeks.
http://www.cnn.com/2017/02/15/politics/pentagon-considering-recommending-combat-troops-in-syria/
At least five killed and dozens wounded in Saudi-led airstrike on Yemen funeral
According to Houthi insurgents and medical officials five bodies were recovered from the scene, mostly women, and that the toll was likely to rise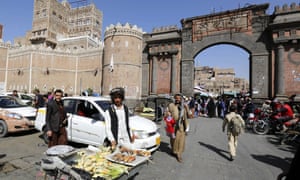 Five women were killed and dozens of people were wounded in a Saudi-led airstrike on a funeral near Yemen's rebel-held capital, according to Houthi insurgents and medical officials.
A second airstrike hit first aid workers who had responded to the strike on Arhab, some 40 km (25 miles) from Sanaa, according to the head of the Houthis' media office, Abdel-Rahman al-Ahnomi.
Medical officials said five bodies were recovered from the scene, mostly women, and that the toll was likely to rise. They spoke on condition of anonymity because they were not authorized to brief reporters.
Abdullah Sherif, a volunteer first responder, said he helped pull the bodies of four women from the rubble and that rescuers were still looking for survivors. He said there was only one airstrike, not two. Conflicting accounts are common in the aftermath of attacks.
https://www.theguardian.com/world/2017/feb/15/yemen-funeral-saudi-led-airstrike-houthi-insurgents
Syrian Kurdish groups expect U.S. support, will fight any Turkish advance
Syrian Kurdish militias and their allies expect continued U.S. support for their war against Islamic State in northern Syria and will fight Turkish forces if they advance towards Raqqa, a Kurdish leader said.
Top Kurdish politician Ilham Ahmed spoke to Reuters from northeast Syria after returning from Washington where she pressed the new United States administration for political and military support.
She co-chairs the political wing of the Syrian Democratic Forces (SDF), an alliance that includes the Kurdish YPG militia and has emerged as the main Syrian partner of the U.S.-led coalition against Islamic State.
"In order to eliminate Daesh, there will definitely be military aid," she said, using an Arabic acronym for Islamic State. Some U.S. officials also believed support could be increased, Ahmed said, describing her meetings as positive.
The SDF, dominated by the Kurdish YPG militia, has seized vast territory along the Syria-Turkey border. It also includes Arab and other groups in the north.
http://www.reuters.com/article/us-mideast-crisis-syria-kurds-idUSKBN15U24R
Any Syria Settlement Meetings Excluding Kurds Doomed to Fail – Turkish HDP Party
© AP Photo/ Lefteris Pitarakis
MIDDLE EAST
21:42 15.02.2017(updated 21:44 15.02.2017)
Get short URL
Any negotiations on the Syrian crisis settlement without the involvement and participation of the Kurds are doomed to failure and will not give any progress, Turkish parliament member from the pro-Kurdish opposition Peoples' Democratic Party (HDP) Osman Baydemir told Sputnik on Wednesday.
MOSCOW (Sputnik) — Earlier on Wednesday, the co-chair of the Democratic Union Party (PYD) Asya Abdullah said that the Syrian Kurds were ready to take part in the conference on Syria in Geneva, but had not received an invitation to the event so far.
"Unfortunately, the meetings in Astana and Geneva are incomplete. Everyone should clearly understand that without the participation of the Kurds in all negotiations on Syria, the talks are doomed to failure and will not be successful. Unfortunately, Turkey plays a big role [in Syria settlement] and does not allow the Kurds to sit at the negotiating table," Baydemir said.
Baydemir, who earlier in the day represented Turkish Kurdistan at the pan-Kurdish event, titled "The struggle for influence in the Middle East: the current state and possible outcomes," hosted by Russia's Federal National-Cultural Kurdish Autonomy, called on Russia to ensure Kurds' participation in all Syria peace negotiations.
The representatives of the Syrian Kurds are not participating in second round of Astana talks on Syria crisis settlement between the Syrian government and the armed opposition which started earlier on Wednesday and is expected to last through Thursday.
Donald Trump lashes out at spy agencies 'illegally' leaking, after it is revealed his campaign 'had repeated contacts with Russian intelligence'
Members of Donald Trump's presidential campaign had repeated contacts with senior Russian intelligence officials in the year before the election, it has been reported, as pressure grows on the president to explain his relationship with Moscow.
American law enforcement and intelligence agencies discovered the alleged communications in phone records and intercepted calls around the same time they uncovered evidence that Russia was trying to interfere with the US election by hacking into the Democratic National Committee, current and former American officials told The New York Times.
The officials said there was no evidence the Trump campaign was colluding with the Russians on the hacking or other efforts to disrupt the election, the newspaper reported.
http://www.telegraph.co.uk/news/2017/02/14/donald-trump-knew-michael-flynn-misled-officials-russia-calls/
Iran growing network to train foreign terrorists, dissident group says
Iran's hard-line Islamic regime has escalated its overseas terrorist operations, establishing a network of over a dozen internal training camps for foreign fighters, the regime's largest resistance group said at a press conference on Tuesday in Washington.
The National Council of Resistance of Iran issued its intelligence report specifying the camps' locations and the countries represented.
The council's largest member is the People's Mujahedeen of Iran (MEK). It boasts an extensive spy network inside the mullah-run government, including the all-powerful Islamic Revolutionary Guard Corps and its special forces wing, the Quds force, and has a track record of exposing clandestine parts of the Iranian national security apparatus.
The Quds force played a significant role in the Iraq War by training Iraqi Shiites on how to make bombs that killed scores of American troops. The Quds force is now directing thousands of Iraqi Shiite militia members in Iraq, some of whom have gone to Syria to fight for the regime of Syrian President Bashar Assad.
http://www.washingtontimes.com/news/2017/feb/14/iran-growing-network-to-train-foreign-terrorists-d/
Russia: 'We're not returning our territory' Crimea to Ukraine
Story highlights
Russia's declaration comes ahead of first meeting between top diplomats
Statement follows reports of Trump campaign advisers' constant contact with Russia
(CNN)Russia's Foreign Ministry has indicated that it intends to keep Crimea and not return it to Ukraine because it considers it to be part of Russia.
Russia's Foreign Ministry spokeswoman Maria Zakharova told reporters Wednesday during a weekly news conference: "We're not returning our territory. Crimea is part of the Russian Federation."
White House Press Secretary Sean Spicer said Tuesday that Trump had been taking a tough line with Russia and that he expected Moscow to withdraw from the region, which it occupied following a "full-scale invasion" in 2014.
http://www.cnn.com/2017/02/15/europe/russia-foreign-ministry-crimea-ukraine/
PUTIN'S WARNING: Russia shows off menacing amphibious vehicle after NATO deploys troops
THE KREMLIN has shown off Russia's ability to stage amphibious beach landings as an apparent warning shot at the West amid a huge Nato military deployment.
Vladimir Putin's forces posted a video online showing two menacing tanks storming a breach, believed to be in Ukraine, in a show of strength, at a time of heightened tensions on Russia's border with Europe.The video, released by the Russian defence ministry, shows the high-tech tanks descending on the beach from a vessel more than 100 metres from the shore during the training exercise carried out by troops from the Baltic Fleet.

The tanks can be seen driving into the water before emerging onto dry land just moments later.

http://www.express.co.uk/news/world/767396/Vladimir-Putin-Russia-amphibious-vehicle-video-NATO-Baltic-deployment
Russia is Working on a New Stealth Fighter
Russia's RSK-MiG is working on a new lightweight fifth-generation stealth fighter to replace the Mikoyan MiG-29 and MiG-35 Fulcrum series fighters.
Called the Liogkiy Mnogofunktsionalniy Frontovoi Samolyet (LMFS)—or Light Multi-Function Frontal Aircraft in English—United Aircraft Corporation is developing the new aircraft out of its own funds, reports aviation journalist Piotr Butowski in the French-language trade journal Air & Cosmos.
http://nationalinterest.org/blog/the-buzz/russia-working-new-stealth-fighter-19434
Jordan to Take Active Part in All Technical, Plenary Meetings on Syria in Astana
According to a source in the Jordanian delegation, Jordan will be actively participating in all technical and plenary meetings at Astana talks on Syria.
ASTANA (Sputnik) – Jordan will be actively participating in all technical and plenary meetings at Astana talks on Syria, a source in the Jordanian delegation told Sputnik.
"Jordan will take an active part in all technical and plenary meetings in Astana," the source said.
https://sputniknews.com/world/201702151050694496-jordan-astana-syria/
German Army Continues to Swallow Its Neighbors
Czech Republic and Romania are sending major chunks of their armies to the Bundeswehr.
A Czech and Romanian brigade will be integrated into divisions of the German army. The agreement is to be signed at a meeting of NATO defense ministers tomorrow. The Frankfurter Allgemeine Zeitung (FAZ), which broke the story on February 2, wrote, "The Bundeswehr is developing into the leading NATO army in Europe."
The agreement is the most dramatic of a series of arrangements Germany is negotiating to deepen its cooperation with other countries. The EU Observer summarized the FAZ's report, noting, "The longer-term strategy would turn the Bundeswehr into the leading NATO army in Europe, with small countries integrating their military forces into the German command structures."
https://www.thetrumpet.com/article/14586.2.0.0/world/military/german-army-continues-to-swallow-its-neighbors
First Daesh Tank Attack in Iraq May Indicate Existence of 'Vile Criminal Racket'
Commenting on the recent reports of the first documented Daesh tank attack against the Iraqi Popular Mobilization Forces (PMF), Russian defense analyst Vladimir Bogatyrev suggested that the heavy weaponry may not be mere war trophies, and that the jihadists could be acquiring the war machines through some sort of "disgusting criminal racket."
On Monday, the Iraqi Popular Mobilization Forces (PMF) reported that the Daesh militants used tanks in their attack against them in northern Iraqi Sinjar mountains near the border with Syria.
"The attack, which targeted militia's units in Ain Talaui, Ain al-Hasan, Ash sharai, was launched by 200 members of Daesh, 50 of whom has been eliminated. During the attack, Daesh used tanks which have become the first [documented] case of use of such weaponry by Daesh terrorists," the militia told Al-Manar broadcaster
https://sputniknews.com/middleeast/201702151050693204-daesh-iraq-tank-attack/
Iran Defeats U.S. Navy In Defiant Animated Film
By Bozorgmehr Sharafedin
DUBAI (Reuters) – A full-length animated film depicting an armed confrontation between Iran's Revolutionary Guards and the U.S. navy is soon to open in Iranian cinemas, amid rising tensions over President Donald Trump's hardening rhetoric against Tehran.
The director of the "Battle of Persian Gulf II", Farhad Azima, said that it was a remarkable coincidence that the release of the film – four years in the making – coincided with a "warmongering" president sitting in the White House.
"I hope that the film shows Trump how American soldiers will face a humiliating defeat if they attack Iran," Azima told Reuters in a telephone interview from the city of Mashhad in eastern Iran.
http://www.oann.com/iran-defeats-u-s-navy-in-defiant-animated-film/
Germany investigates imams over alleged spying for Turkey: report
Members of Islamic association Ditib have sent intelligence to Turkey's state institution for religious affairs, according to German media.
MERKEL SAVAGED: Italy's fury over refusal to honour Amri cops over 'political correctness'
MAJOR crimes committed by migrants are constantly being "covered up" by the German government – yet the country will not honour officers who risked their own lives to kill a terrorist, an Italian newspaper has furiously claimed.
Rapes, murders and terror plots have been kept from the general public for weeks, or played down in press statements from Angela Merkel's office, a political commentator has claimed.When the Freiburg teenager was raped and thrown in the river Dreisam by an Afghan by an asylum seeker – it took weeks for the media to be informed.

Meanwhile, a terror attack planned for the Christmas market in the city of Ludwigshafen in early December was stopped when a 12-year-old Iraqi boy was arrested – but again the media was not told.

Now Italians are furious that Germany has decided against awarding any honours to Cristian Movio and Luca Scatà who bravely shot dead terrorist Anis Amri.

http://www.express.co.uk/news/world/767339/Angela-Merkel-Italy-fury-Germany-refusal-Anis-Amri-cops
EU Army: Germany Leads new Air Force with France, Defence Initiatives with Four EU Member StatesTHIERRY MONASSE/AFP/Getty Images
http://www.breitbart.com/london/2017/02/15/eu-army-germany-joint-air-force-france-submarines-norway/
Japan protests Russia giving names to isles in territory dispute
THE ASAHI SHIMBUN
Japan has lodged a protest with Russia for naming three uninhabited islets in the disputed Northern Territories mainly after Soviet-era politicians and military commanders.
"It is a highly regrettable decision because it does not concur with our nation's position," Chief Cabinet Secretary Yoshihide Suga told a news conference on Feb. 14.
The Russian government in 2010 started to name uninhabited isles in the Kurile island chain northeast of Hokkaido between the Sea of Okhotsk and the Pacific Ocean, but progress has been slow.
The southern part of the chain forms Japan's Northern Territories–the Habomai islets and the islands of Shikotan, Kunashiri and Etorofu–which were seized by Soviet forces at the end of World War II. Japan has since been demanding that Moscow return the islands.
http://www.asahi.com/ajw/articles/AJ201702150046.html
Poison is just one tool for North Korea's highly trained spies, defectors say
LINDSAY MURDOCH
Poison pens and torch guns are part of the arsenal of North Korea's spies who receive special privileges in the secretive nation where 28 million people are suffering in poverty, defectors say.
"We were taught to be ready to die for the Kim regime and if caught, to make sure we were not taken alive," said Kim Dong–shik, a defector who was trained as a spy and infiltrated South Korea before he was shot in Seoul.
Suspicion surrounding the assassination of Kim Jong-nam, the estranged 46 year-old half-brother of North Korea's leader Kim Jong-un at Kuala Lumpur's international airport on Monday, has fallen on the country's huge spy network.
http://www.stuff.co.nz/world/asia/89441567/Poison-is-just-one-tool-for-North-Koreas-highly-trained-spies-defectors-say
Lift off! India successfully launches 104 satellites from a single rocket – almost TRIPLE the previous record set by Russia
The rocket carried a big satellite for Earth observation and 103 'nano satellites'
Russia held the previous record after launching 39 satellites at once in 2014
On board were 88 satellites belonging to a tech start-up hoping to capture an image of the entire Earth every day 
THAAD may be deployed in Taiwan: HK media
Hong Kong magazine published article by former Taiwanese naval officer saying THAAD may be deployed in Taiwan
TAIPEI (Taiwan News) — As South Korea's defense ministry strives to complete the Terminal High Altitude Area Defense (THAAD) system by the end of this year, Hong Kong media reports that the US military also plans to sell the system to Taiwan to jointly establish an East Asian "mini-NATO" anti-missile network with Japan and South Korea.
The Hong Kong-based magazine Asia Week (亞洲週刊) published excerpts of an article written by former Taiwanese naval commander Lu Li-shih (呂禮詩) titled, "U.S. Military Rumored to be Planning to Deploy THAAD System in Taiwan," asserting that in order to counter the ballistic missiles positioned in southern China aimed at Guam, Taiwan would be an ideal location to set up a THAAD system to intercept the Chinese missiles while still in the boost phase in the airspace over Hsinchu, Miaoli, Taichung, and Nantou counties.
THAAD is an anti-ballistic missile system designed to shoot down short and medium range missiles by firing projectiles to intercept and destroy the incoming missiles with kinetic energy, thus minimizing the risk of the enemy warhead exploding.
http://www.taiwannews.com.tw/en/news/3095284
Pentagon hackers-for-hire take just 4 hours to find critical vulnerability in sensitive system
The Pentagon's cybersecurity swat team has hosted highly-publicized challenges to find flaws in department and military branch websites, but it also recently orchestrated a more secret, complex project.
The Defense Digital Service wanted to hire outside researchers to root out vulnerabilities in systems carrying sensitive department data — but without worrying about compromising the data, or getting the researchers in trouble. And in January, a group vetted by the company Synack descended on copies of two sensitive department systems to look for ways to break them.
The researchers found their first critical vulnerability in four hours, said Synack co-founder and Chief Technology Officer Mark Kuhr in an interview with FedScoop. Verifying it was accurate and valid, they turned it over to the government within the first 24 hours.
https://www.fedscoop.com/pentagon-hackers-hire-take-just-4-hours-find-critical-vulnerability-sensitive-system/
Bill orders Pentagon to fix knowledge gap in National Guard, reserve cyber capabilities
When it comes to defending the country from cyber attacks, Defense officials have made abundantly clear that they plan to leverage the military's National Guard and reserve components as much as possible, including, most recently, by tasking the Army Guard and Reserve to build 21 cyber teams on top of the 133 U.S. Cyber Command had planned as part of its Cyber Mission Force.
But those cyber protection teams make up only a slice of the cyber capabilities scattered across 54 states and territories that could theoretically be called upon as first responders in the event a major cyber incident happened somewhere on U.S. soil. The trouble is, DoD has no central database that tracks exactly what those capabilities are, and there are no immediate plans to build one.
That would change under legislation that's just been introduced by four senators who argue the lack of such a database is a major gap in the department's readiness to support civil authorities, especially considering the breadth and depth of cyber expertise already resident in the Guard and reserve, where many service members are IT and cyber professionals in their civilian careers.
http://federalnewsradio.com/dod-reporters-notebook-jared-serbu/2017/02/bill-orders-pentagon-fix-knowledge-gap-national-guard-reserve-cyber-capabilities/